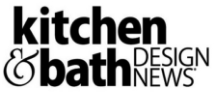 7 Precautions You Can Take to Make a Home Safer for Aging Loved Ones
According to Tammy Kaplan, owner and principal designer at Images in Design, of Cranford, New Jersey, "The most common safety issue I see when designing for seniors is acknowledging that safety is now something they need to think about. How they function now has changed without their realizing it until something happens."
Grace's House: Plainfield show house pits high design against cancer.
Grace's House, a show house open until May 19 at 950 Hillside Ave. in Plainfield, benefits the Valerie Fund
How 21 Interior Designers Rallied Around a Young Girl with Cancer
At Grace's House, designers put their skills towards raising money to help The Valerie Fund
New Jersey's Home & Design Magazine
Looking Ahead
A bathroom loses square footage to make room for a butler's pantry, but the smaller space in now a "wet bathroom" that will serve the owners well into the future.
Kitchen & Bath Design News
Usable Spaces for All
Designing kitchens and baths with the principles of Universal Design ensures people of all ages and abilities can feel safe and comfortable in their homes.
Sister Sister
Find out what happened when two Westfield, NJ, sisters purchased the home they grew up in, which was divided into a mirror-image two-family house. "I wanted my place to look like a New York City penthouse," said one sister, "lofty, open, and contemporary, but comfortable." The other sister wanted Asian flair, "a Shoji screen and bamboo floors."
The sisters had all their appointments together, but working with Tammy Kaplan of Images In Design, they achieved two spaces each with a style all its own.
View Feature (Photos by Melabee Miller)
Shower Power: The nation's luxury hotels inspire a man's vision of the ultimate bathroom
Read about a Scotch Plains, NJ, master bath with comforts that rival a fine hotel or spa. The husband had a vision of slate and stone … but the wife was afraid it would be too masculine. Working together with Tammy Kaplan of Images In Design, warm copper, colored glass and other materials were added to achieve a dream bathroom with a luxurious, relaxing shower.
View Feature (Photos by Melabee Miller)
Home Lighting & Accessories
A Room with a View
This Fort Lee, NJ, condo needed a makeover that was suitable both for entertaining and the daily lives of a couple and their four children. Since the condo was part of an existing building, columns and sconces were used as part of the lighting solution since it was impractical to run wires through the ceiling. Custom cabinetry provided not only beauty but storage within rooms that were unusually shaped, due to the previous owners' combining two rooms. Working with Tammy Kaplan of Images in Design, a very practical, very comfortable, and very stylish living room/bar space was created.
View Feature (Photos by Melabee Miller)
Kitchen & Bath Design News
In this Verona, NJ, home, the couple wanted a larger bathroom with a dressing area. The original bathroom was small, but clever space planning on the part of Images In Design resulted in a luxurious space with beautiful marble tile — the jacuzzi, for instance, was placed where an unneeded closet used to be. And a second sink was placed outside the bathroom in the new dressing area so the couple wouldn't be in each other's way when getting ready in the morning.