Northern New Jersey, Central New Jersey & Beyond
Full-service New Jersey Interior Design Firm
Northern New Jersey, Central New Jersey & Beyond
Full-service New Jersey Interior Design Firm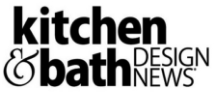 Tammy Kaplan, Certified Interior Designer
NJ #211D00042900
You're ready for a more functional home that works for your needs. I can help.
Hi, I'm Tammy Kaplan, owner of Images in Design, and an award-winning interior designer. I am here to help make the spaces that are not working for you more useful. I provide elegant solutions to the most discerning homeowners, who value their time and surroundings.
Images in Design provides personal interior design services for sophisticated homeowners who don't know where to begin in their large-scale design project. We'll guide you through the entire process from design to completion.
"I can't speak highly enough about Tammy. She was always on top of every detail, remembered my preferences, respected my budget, and gave me plenty of options. She had great relationships with various vendors and installers, which made a difference. We're thrilled with how it turned out and I've recommended her to friends and would use her again."
You deserve a space that is not only comfortable, beautiful & functional but one that you truly love.
Whether you are building a new home, remodeling, renovating, or want help selecting finishes for your project, you're in the right place. This is exactly what I do.
It can be a scary, overwhelming proposition to jump into a big project. That's where I come in. My many years of experience have taught me how to tailor your project to fit your specific needs and budget.
Many homeowners know they need professional design help, but they just don't know where to start. As your personal guide through the interior design process, I'll help you plan and execute your vision to perfection.
My specialty is large-scale projects, whether it is a whole house renovation or just part of the home. Let's talk about your project and how I can help.
"Tammy handled every detail of our renovation with creativity and competence and seamlessly wove our "old" house together with the new. She worked well with both my husband and me and together we turned our home into something wonderful and comfortable."